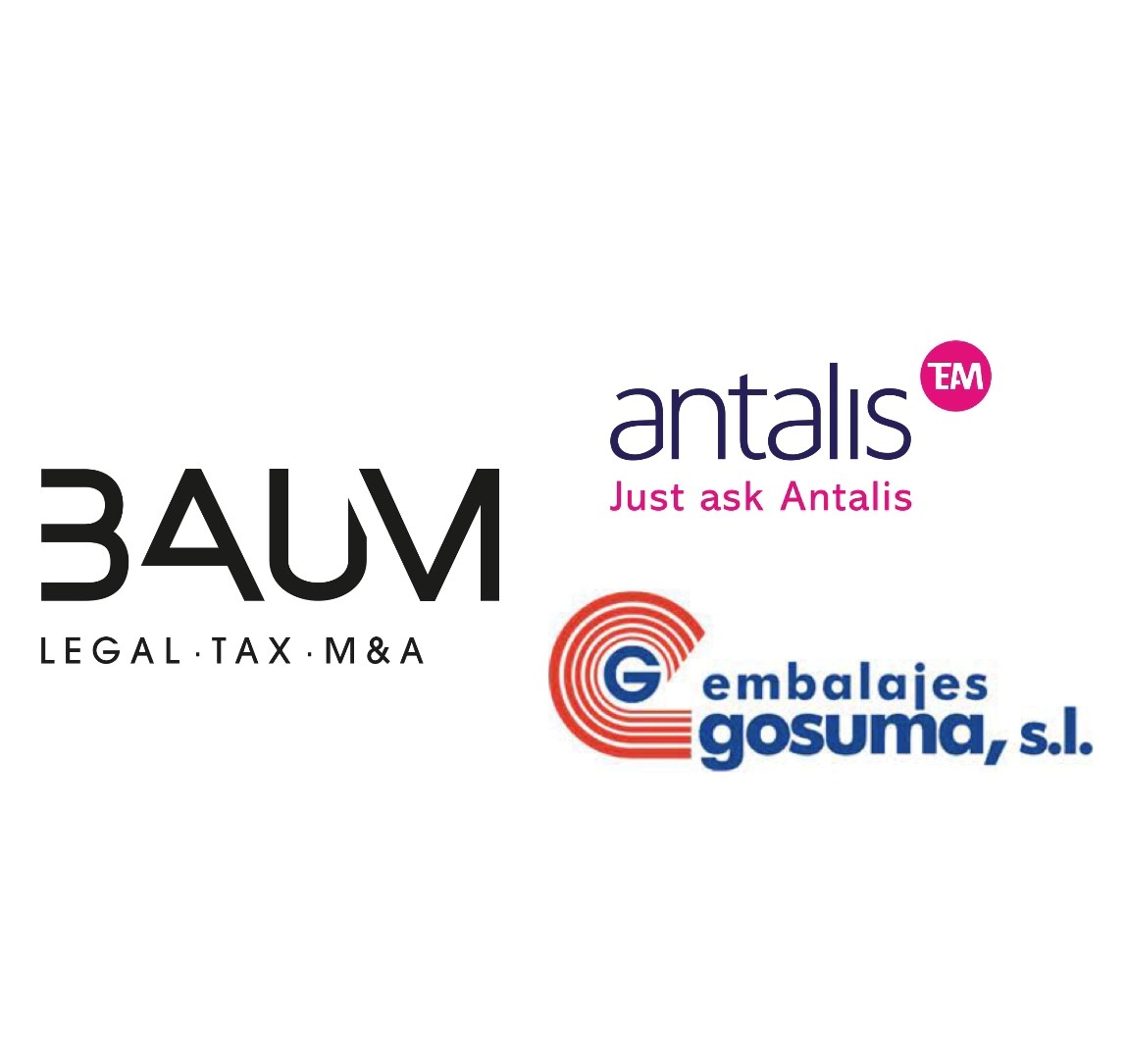 BAUM advises on the acquisition of Gosuma by Antalis
We are delighted to have advised Gosuma in this process:
Antalis has acquired Gosuma, a Spanish packaging distribution company with an annual turnover of 5 million and more than 1,000 customers. Located in Castilla y Leon (Burgos), Gosuma is strategically located in a highly industrialised area, which will strengthen Antalis' position in the Iberian market.
Gosuma specialises in the distribution of packaging products such as cardboard boxes, plastic packaging, polyethylene, adhesive tapes and machinery, mainly for the automotive sector, but also for the food and pharmaceutical industry.
Gosuma has been advised on the transaction by BAUM while Antalis has been advised by PWC.